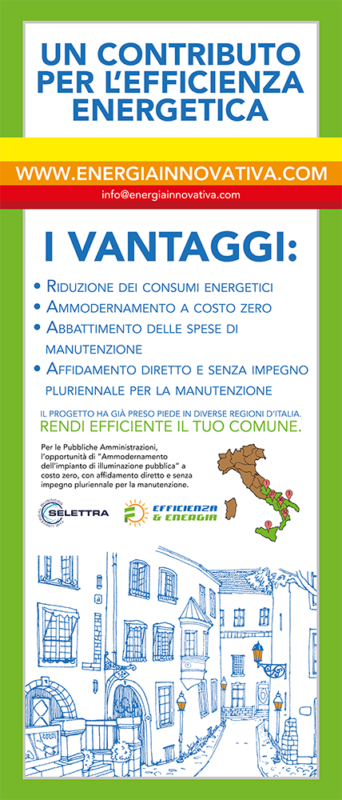 A contribution to energy efficiency
A project dedicated to energy, sustainable development and new technologies.
Selettra and, in collaboration, Fiorentino Consulenze Srl invite the Public Administrations to carry out energy efficiency projects by financing the interventions with the mechanism of the TEE – Energy Efficiency Certificates.
Modernization of public lighting, new fixtures, thermal insulation, heat pumps, solar thermal collectors, electric water heaters, high-performance boilers and other types of work, are all interventions that today can be fully or partially rewarded using the national incentive mechanism TEE.
The sponsoring companies, as ESCo accredited by the AEEG, are ready to reward the interventions carried out without any expense and no burden for the Administrations that will join.
The numbers of the project
In just one year, over 50 municipal administrations have joined in 4 different regions of Central and Southern Italy. Currently over 40,000 lighting points have been modernized.